December 6, 2019 - 2:00 am
Lewistown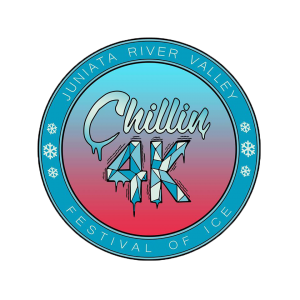 The Chillin' 4K Race
Friday, December 6th 2019
Registration opens at: 4:30 PM @ Falkner Technologies, LLC
Race begins at: 6:00 PM
Chillin 4K in conjunction with the Festival of Ice in Downtown Lewistown.
4K Entry Fee: $15.00 Preregistered by Nov. 20th $20.00 afterward.
Kids 13 and under $10 by Nov. 20th $15 afterward.
Course: Start and finish Downtown Lewistown. Mostly flat course on partially lighted streets and Rec Park, short dirt section.
Awards: Trophies to top overall male and female finishers. Awards to top 3 in each age group (No duplications)
-Best costumes— sponsored by the Festival of Ice
Age Groups:
Women 10 and under, 11-13, 14-18, 19-29, 30-39, 40-49, 50-59, 60+
Men 10 and under, 11-13, 14-18, 19-29, 30-39, 40-49, 50-59, 60-69, 70-79, 80+
---
Results